Helping people help themselves with compassion & integrity.
Physiotherapy is physical therapy with attention given to the whole person. You are not just a wrist, knee, ankle, or back. Although your pain may be localized to one area, it relates to the function of your whole body. At Cañon City Physiotherapy, we seek to relieve the source of pain and to improve the behaviors contributing to the onset of pain.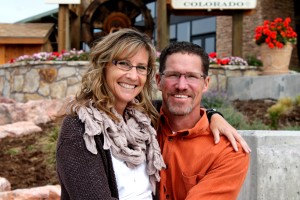 Paul and Debbie Paschall are the owners of Cañon City Physiotherapy. Both Paul and Debbie are licensed physical therapists in the state of Colorado, and both have practiced physical therapy since 1996. The Paschalls each earned their degrees in physical therapy (physiotherapy) in the Netherlands, where the field of physical therapy has its origins.
Paul's post-graduate training includes certification in The McKenzie Method of Diagnosis and Treatment. His education also includes a broad spectrum of manual therapy training. Both Paul and Debbie share a passion for helping people regain physical function and achieve greater independence in maintaining their physical health.
t Canon City Physiotherapy, we offer one-on-one rehabilitative care with the same therapist from start to finish of your physical therapy treatment. We begin by listening intently to the history of your pain and physical limitations, followed by a thorough movement assessment of the involved body parts. Treatment is offered based upon your response to the movement assessment and is tailored to your specific needs. Careful reassessment is performed during and after each treatment session to ensure it is most beneficial to you.
From the first visit to our facility, you will be provided with appropriate tools to ensure sustained improvements.
We are accepting new patients and welcome your call today to schedule an appointment.
As of January 1, 2023, we are no longer providers for Cigna insurance. Be sure to ask about our cash pay discount.
Appointments that are missed without 24 hours of prior notification, will be charged $25 for the 1st missed appointment, and $50 for the 2nd missed appointment, after which no more appointments will be scheduled.
Commonly Treated Conditions
P

Back and neck pain

P

Sciatica

P

Carpal tunnel syndrome

P

Headaches

P

Post-surgery

P

Balance/vestibular disorders
P

Sports injuries

P

Hip and knee pain

P

Ankle and foot pain

P

TMJ/Jaw pain

P

Shoulder and arm pain

P

Wrist/hand injuries
We are accepting new patients
Pay Your Invoice
For your convenience, you can now pay your outstanding invoice online!
Do you accept my insurance?
Canon City Physiotherapy participates with most of the major health insurance plans including:
Blue Cross/Blue Shield
Medicare
Medicaid
Optum Health-Medicare
Complete/Secure Horizons
United Healthcare
Tricare Prime and Standard
Work Comp
Auto Insurance
GEHA
Aetna
UMR
Champ VA
Cofinity
Rocky Mountain Health Plans
*This represents a partial listing of the health insurance plans with which we participate. If you do not see your specific health insurance plan, please contact us at 719-269-1142 to inquire about our participation in your insurance plan.
Who will evaluate me?
You will be evaluated and treated by Paul Paschall, PT, Cert MDT, or Debbie Paschall, PT, from the first day you visit our clinic to the last. At no time will your treatment be delegated to untrained staff.
Can you accommodate my schedule?
Generally, we can adjust our schedule to meet your time constraints. Please call and inquire, 719-269-1142.
Do I need a referral from my doctor for insurance to cover physical therapy?
Colorado is a direct-access state. This means that you can be seen by a physical therapist licensed in the state of Colorado without a referral from your physician. A few insurances still require a referral from a licensed medical professional. This can be provided by your primary care physician (MD or DO) or a specialist of like credentials. If you have questions regarding your insurance, please call us at 719-269-1142, or contact your health insurance company.
Do you offer treatment for the spine?
Paul Paschall, PT, Cert. MDT is certified in McKenzie Mechanical Diagnosis and Therapy (MDT). As such Paul is uniquely equipped to offer assessment and treatment that is safe and reliable for problems related to the entire spinal column. MDT is an effective, non-surgical means of treating spine and peripheral joint problems. Paul can offer you appropriate care whether you are dealing with acute or long-standing spine pain and dysfunction. MDT is also appropriate for post-operative spinal rehabilitation. If you have additional questions regarding the McKenzie Method please visit the website: www.mckenziemdt.org.
Am I responsible for paying my copay at time of service?
You must make payment of your copayments at the time of service. You can be certain of your copayment responsibility by contacting your insurance company or by reviewing your insurance benefits information prior to your physiotherapy visit.
Do you accept credit cards as means of payment?
We are capable of processing major credit cards including Visa, Mastercard, American Express, and Discover.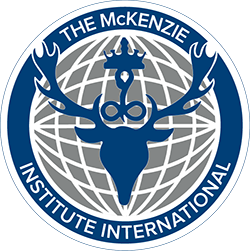 The McKenzie Method
McKenzie Mechanical Diagnosis and Therapy (MDT) is a philosophy of active patient involvement and education that is trusted and used by practitioners and patients all over the world for back, neck, and extremity problems. This approach continues to be the most researched physical therapy-based method available.  >>> READ MORE >>>
Contact Cañon City Physiotherapy
Paul Paschall, PT, Cert. MDT
Debbie Paschall, PT
Phone: 719.269.1142
Fax: 719.269.1413
Email: [email protected]
1107 Main Street as of June 6, 2022
Cañon City, CO  81212
"…healing to your body and refreshment to your bones."